Careers
Exclusive Wireless
believes

in

growth.

teamwork.

excellence.

you.
Real people with life-changing results
Our culture here at EW is a reflection of our vision. We focus on professionalism, collaboration and personal growth while providing the best customer experience nationwide. Their stories of achievement are our stories of admiration. Without a doubt our employees love what they do and truly enjoy where they work!
View Current Openings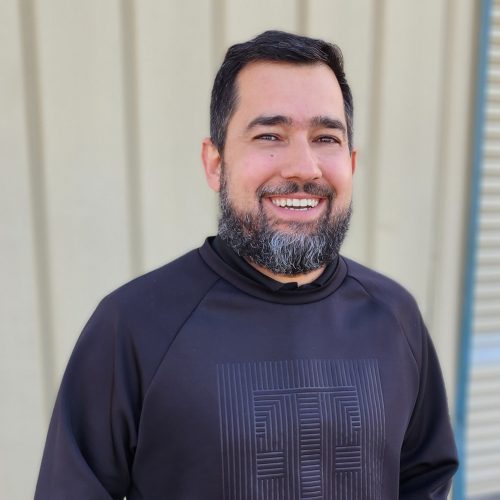 Sr. Vice President of Operations and Training
"It's been about 15 years working at Exclusive Wireless and it has indeed been a very enriching experience for me. It is an organization which offers opportunities for everyone to foster and grow both professionally and personally. I have not only learned a lot over these years about my own field, but there has also been a lot of cross functional learning which has helped in an overall growth in my career. Peers at Exclusive Wireless are extremely encouraging, talented and like one big family who are always around to support at times of need. The organization is very multicultural and with locations across the Western USA we get to interact with colleagues from various cultural backgrounds, which is also another interesting facet of working for Exclusive Wireless. Overall Exclusive Wireless has been one of the best places to work."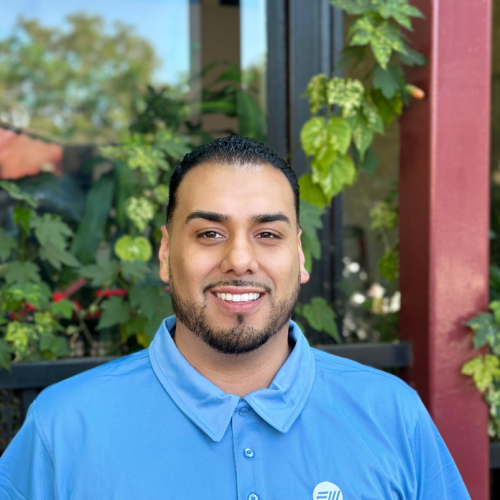 VP of Sales
"Having worked at Exclusive Wireless for almost 13 years now, I enjoy the culture, which is substantial to the journey of my career. Business-wise, the competency and experience of our colleagues has built a prominent reputation in the industry. When it comes to employee culture, Exclusive Wireless has yearly trips that bring our Best In Class performers together to celebrate their success. My journey started in 2010 as a Mobile Expert, I quickly realized this was a company I wanted to invest in as I grew a passion for sales, problem solving, and customer experience – in the first few years i worked with leaders that believed in my abilities and gave me a opportunity to grow and learn from the different sales roles this organization offers. Now, as the Vice President of Sales, I dedicate my time to ensure that employees across the organization also receive the same development and experience I had as a Mobile Expert. I look forward to continuing to grow with Exclusive Wireless and take over as the nation's leading TPR dealer for T-Mobile. #EdubNation"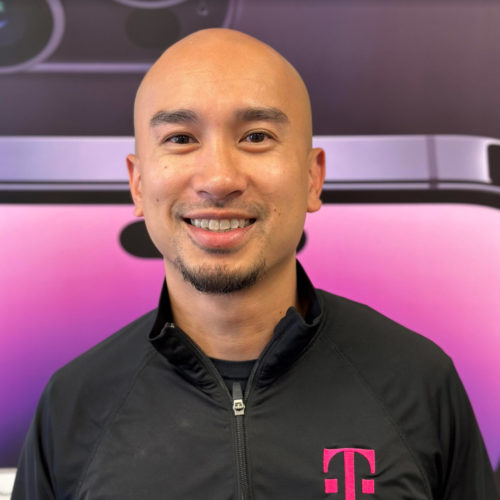 Market Manager, Washington West
"I've been with Exclusive Wireless for about a year and half now, and I must say being part of this team has been an awesome experience. The support and the recognition I've received during my time here has been second to none and I am proud to work for a company where talent and hard work is recognized. In addition, an organization that is fully committed to the growth and development of its people. I started my career with the T-Mobile brand in 2005 as a Mobile Expert and worked my way up from Retail Sales Leader, Retail Associate Manager, and eventually becoming a Retail Store Manager. After years of success and challenges as a Retail Store Manager, I knew I wanted to challenge myself even further and grow into the next level. The timing and opportunity just happened to align when Exclusive Wireless expanded its reach into the Pacific Northwest and I just knew I had to put my name out there. Luckily, I landed the role and it's been one of the best decisions of my life. I look forward to many more years as we expand and grow with the Best Team In Wireless."
Director of Operations
"My tenure with Exclusive Wireless began as a Mobile Expert more than 15 years ago. At that time, I was furthering my education at California State University Sacramento, while also progressing in my sales career. The store at which I was employed, was a high-volume location where I advanced to the position of Store Manager and eventually transitioned to the Market Manager role for the entire Northern California market. Having focused on retail sales for 10 years, I decided to embrace the opportunity to become the Director of Operations and move to upper management and administration. Working here at Exclusive Wireless has allowed me to utilize my education, knowledge, and experience in various leadership roles where I have had the good fortune to work with wonderful people and form strong teams. It has always been my goal to grow alongside a motivated frontline team, providing support and leadership toward becoming the best in the industry. I am a firm believer that dedication leads to success and have always been proud to be a part of a company that encourages its employees to advance and thrive."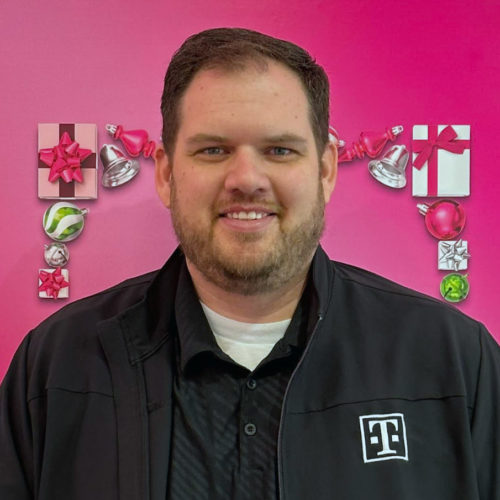 Regional Sales & Operations Director – Pacific Northwest
"I have now been with Exclusive Wireless for 5 years and it has been an incredible journey. I have had the opportunity to travel all over the Country and meet so many amazing and wonderful people. I was fortunate enough to start my career in EW as a Market Manager in Boise, ID. After 9 months I was able to move to the PNW and have served in 3 different roles as Oregon North Market Manager, PDX Regional Director and now in my current role as the PNW Regional Director. Over the last year it has been incredible to work with our teams in Idaho, Washington, Oregon and Northern California. I truly enjoy seeing the development of the teams and continuing to watch them grow. I am truly passionate about helping individuals and growing their leadership qualities, while ensuring we have world class sales performance. Our team in the PNW is all about culture, development, winning and most importantly having fun. It's been a great 5 years with the company as I have been able to see EW grow exponentially. I look forward to the continued growth over the next 5 years and I am excited to be part of this company for many years to come."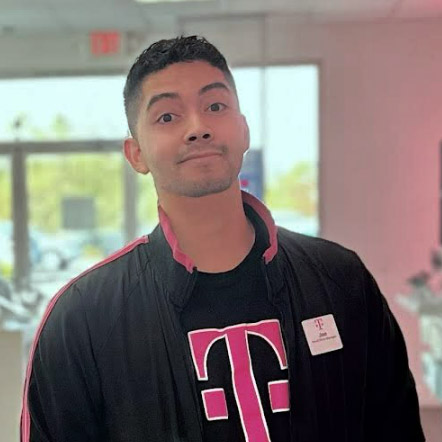 Business Development Manager – Woodland, CA
"I remember the first time I stepped into an Exclusive Wireless store as a customer. There was so much energy and excitement, that I knew right away, I had to join in on the fun. As soon as I started my journey with EW, I realized that behind all the fun and enthusiasm, there was culture. It seems like not too long ago, I was greeting my first customer. Now, six years later, helping develop the business and making sure that culture stays strong! I am a Business Development Manager and I am part of an amazing team that drives our business and our company forward! Being able to grow with this company has shown me a lot about EW but also a lot about myself. It has helped me gain confidence, grow as a leader, and learn what decisions to make when it doesn't seem quite clear. I can't wait to grow with Exclusive Wireless and make even more of an impact!"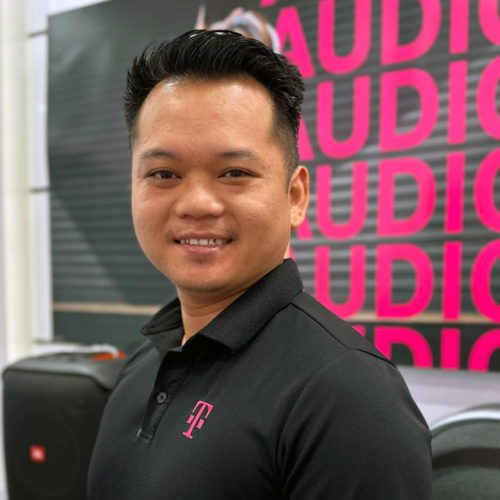 Regional Sales Trainer
"I started with Exclusive Wireless 15 years ago as a Mobile Expert. During my first year, I adapted quickly to the ever-changing environment of the wireless industry and was promoted to Store Manager. Over the years, I've managed multiple locations from Sacramento to Stockton, California. This gave me an opportunity to work with so many talented, supportive, and dedicated people within our organization. I've always had a passion for teaching, and I've been able to use what I've learned from others, as well as my own experiences, to teach and develop people who went on to become Store Managers themselves. This opened the door for me 4 years ago, to be given an opportunity to transition over to the Training Department. I am greatful that Exclusive Wireless has always trusted me, my abilities, and my ideas, to where I now have the honor to be one of the first people to teach, support, and develop our new leaders."
A fundamental part of the EW community is making sure our perks and benefits strive to meet the needs of our team members. Becoming a part of our amazing team means getting access to valuable perks, outstanding benefits and discounts for you and your family.
Health
Benefits
Medical, dental, vision
and life insurance
Paid
Time Off
Time off for your
personal needs
Service Discounts
Great discounts on awesome
T-Mobile services
Team-Building Events
Celebrating professional milestones together
#EmployeeObsessed
#EmployeeObsessed
#EmployeeObsessed
#EmployeeObsessed
#EmployeeObsessed
#EmployeeObsessed